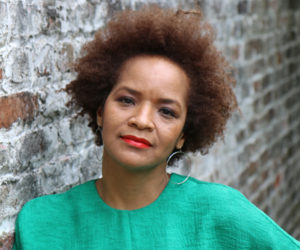 Stephanie Atkins
Stephanie Atkins (stephanie@npnweb.org) is the Director of the Local Program for the National Performance Network/Visual Artists Network (NPN/VAN). Stephanie manages the organization's New Orleans Local Network, an intentional-learning community providing peer-to-peer exchanges, and ongoing organizational development and capacity building for smaller art organizations and artist-driven projects. Additionally, she leads NPN/VAN's effort, in New Orleans, cultivating meaningful partnerships to support the growth of the cultural infrastructure and leveraging resources that directly benefit local artists and cultural bearers. For 28 years, she has been involved with the field as a visual artist, arts educator, and administrator. During the last ten years, she has honed her skills as an arts leader in the nonprofit sector. Stephanie holds a B.A. degree in visual arts from Spelman College and an M.F.A. degree in painting from the University of Cincinnati.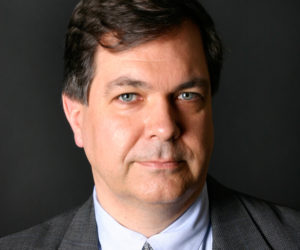 Tom Clareson
Tom Clareson (Tom.Clareson@lyrasis.org) is Project Director of the Performing Arts Readiness (PAR) project. He serves as Senior Consultant for Digital & Preservation Services at LYRASIS, consulting and teaching nationally and internationally on preservation, disaster preparedness, digitization, digital preservation, special collections/archives, remote storage, funding, strategic planning, and advocacy for libraries, archives, and museums.  Clareson serves as Vice President on the Board of Directors of the Foundation of the American Institute for Conservation of Historic and Artistic Works, and the Board of Directors of LancasterChorale (Ohio).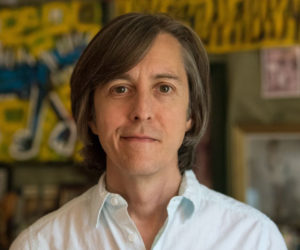 Steve Eberhardt
Steve Eberhardt (Steve.Eberhardt@lyrasis.org) is the Project Coordinator of the PAR project. Steve has coordinated collaborative grant-funded projects at LYRASIS for 20 years, including a 2006-2008 Andrew W. Mellon Foundation-funded grant that assisted academic libraries in their recovery from Hurricanes Katrina and Rita. His most recent project provided training, grants, and consultations to preserve photographic and audiovisual collections at Historically Black Colleges and Universities.
Samantha Forsko
Samantha Forsko (sforsko@ccaha.org) is the Preservation Specialist at the Conservation Center for Art & Historic Artifacts (CCAHA), where she primarily works with institutions and their collections. Samantha conducts on-site preservation needs and risk assessments and assists with preservation and emergency planning. She also develops and presents educational programs and provides technical information to libraries, archives, museums, historic sites, and other cultural institutions. Before joining CCAHA, Samantha worked at the Los Angeles County Museum of Art (LACMA) as a collections manager. In addition to providing long-term care for the nearly 200,000 permanent collection objects owned by LACMA, she also served on the Emergency Preparedness Committee, responsible for writing, updating, and training the 300 member staff on the implementation of the institution's Emergency Preparedness and Response Plan. She has previously worked as a conservation technician for the Regional Arts and Culture Council and Cascadia Art Conservation Center, both in Portland, Oregon, primarily providing preventive maintenance and care for outdoor public art collections. Samantha received her MA in Arts Management with a focus on Archival and Museum Studies from Claremont Graduate University, in Claremont, California, writing her master's thesis on Emergency Preparedness in Cultural Institutions.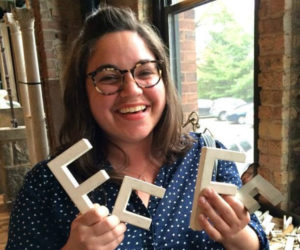 Frances Harrell
Frances Harrell (fharrell@nedcc.org) is the Senior Preservation Specialist at the Northeast Document Conservation Center (NEDCC). Along with providing training and consultations, Frances serves as the co-chair of the American Library Association's Preservation Outreach Committee, and is the outgoing chair of the Preservation Section of the Society of American Archivists. She is the project manager for NEDCC's "Digital Assessment Training: Building a Framework, Building a Community," funded by a grant from The National Endowment for the Humanities. The project will present a collaborative digital assessment training program, which will approach digital preservation and training through case-study assessments, shadowing opportunities, workshops, and a Digital Assessment Institute. She received an MLIS from Simmons College GSLIS and a BA in English Literature from the University of Florida, and has worked in both development and collections management.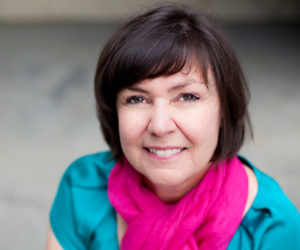 Mollie Quinlan-Hayes
Mollie Quinlan-Hayes (mquinlanhayes@southarts.org) is the Deputy Director and Accessibility Coordinator at South Arts in Atlanta, GA. Mollie joined South Arts in early 2006 and works with the board, member state arts agencies, and other partners to make a positive difference in the arts throughout the South. She oversees South Arts' programs and helps to guide strategic planning and evaluation. She is director of South Arts' national initiative ArtsReady, and serves as co-chair of the Steering Committee of the National Coalition for Arts' Preparedness and Emergency Response. She currently serves as Treasurer on the Board of the Georgia Arts Network. Mollie is a 2015 inaugural class graduate of Executive Arts and Culture Strategy through the University of Pennsylvania and National Arts Strategies. She has been a speaker/panelist for the National Endowment for the Arts and numerous state arts councils. Mollie worked for the Arizona Commission on the Arts for 14 years, was a founding board member of Alliance for Audience/ShowUp.com, and of ARTability/Accessing Arizona's Arts. Mollie is a facilitator/consultant in strategic planning and participation-building, has been a professional audio describer, and is trained in Critical Response.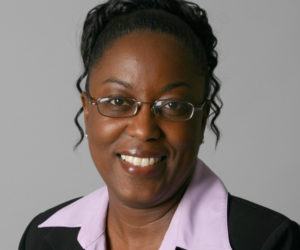 Alicia Johnson
Alicia Johnson (alicia.johnson@lyrasis.org) is the Digital and Preservation Administrative Coordinator at LYRASIS. She has worked at LYRASIS since 1992 and previously served as OCLC Product Support Coordinator, where she provided member authorizations, subscriptions, OCLC products and services and answered general questions at LYRASIS' Help Desk. Alicia has provided administrative support to Preservation Services at LYRASIS since 1996. She earned a BS in Web Design from the University of Phoenix. Alicia has also worked as an adjunct instructor at LYRASIS and various technical colleges.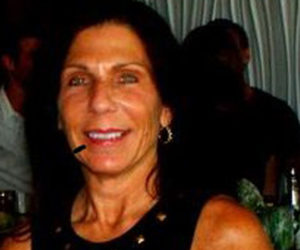 Ellen Korpar
Ellen Korpar (Ellen.Korpar@sos.nj.gov) is the PAR Emergency Preparedness Consultant/Circuit Rider for New Jersey working in conjunction with the New Jersey State Council on the Arts.  Ellen has an extensive emergency preparedness and response background. As a staff member and volunteer with the Red Cross she has been involved with 17 nationally declared disasters that involved hurricanes, wildfires, tornadoes, and floods.  She has seen the effect these disasters have on whole communities. She has made it her mission to educate individuals, businesses, and communities of the importance of emergency planning for all types of hazards, whether they be natural or man-made.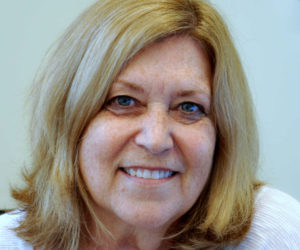 Janet T. Newcomb
Janet T. Newcomb (Janet.Newcomb@lyrasis.org) is the Performing Arts Coordinator of the PAR project and works at LYRASIS. Jan's leadership experience in performing, community and government arts organizations has included the following positions: Vice President of Development and Interim President & CEO of the Rochester (NY) Philharmonic Orchestra and CEO of the Charleston (SC) Symphony Orchestra, Orchestra of the Southern Finger Lakes and 171 Cedar Arts Center in Corning, NY. She founded and developed an arts council in Beaufort, SC and was co-founder of the Bailey/Newcomb Dance Company (NY). She served as executive director of three other regional arts councils in upstate NY and SC before joining the staff of the South Carolina Arts Commission as Director of Grants. Jan has taught modern dance and arts policy and management courses as adjunct faculty at the University of Buffalo, Medaille College, University of South Carolina, College of Charleston, and New York Institute of Technology in Manhattan where she designed and served as the founding director of the MA in Leadership in the Arts & Entertainment Industries (LAEI) Program, in association with Nederlander Worldwide Entertainment LLC. Since 2009, Jan has consulted with clients including South Arts, Long Wharf Theatre (CT), Miami Summer Music Festival, and the Lexington (KY) Philharmonic.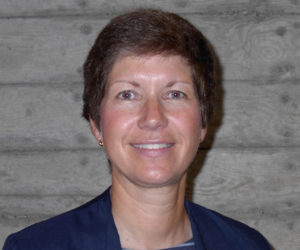 Julie A. Page
Julie A. Page (julieallenpage@gmail.com)is a Co-Coordinator of both the California Preservation Program (CPP), an LSTA-funded initiative of the California State Library, and the Western States and Territories Preservation Assistance Service (WESTPAS), a NEH-funded project. She is responsible for the CPP statewide training, building and collection surveys, and its information resources, including the CalPreservation.org website. She works with the California Office of Emergency Services to integrate cultural heritage resources with emergency response and recovery services. Ms. Page has published in the areas of preservation education and disaster preparedness and established the San Diego/Imperial County Libraries Disaster Response Network. She is a trainer for the AIC NEH-funded Emergency Response for Cultural Institutions program and has presented workshops for the American Library Association, Special Libraries Association, Society of California Archivists, International Foundation for Cultural Property Protection, and the Heritage Emergency National Task Force.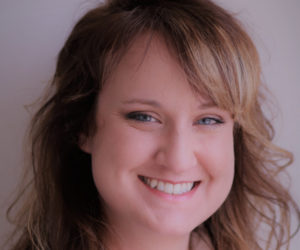 Stephanie Petcavage
Stephanie Petcavage (spetcavage@ica-artconservation.org) is the PAR Emergency Preparedness Consultant/Circuit Rider for Northeastern Ohio and Program Associate at the Intermuseum Conservation Association (ICA) - Art Conservation, a regional nonprofit conservation center in Cleveland, Ohio. Stephanie has a B.A. degree in Art History from Kent State University and a Master's degree from the University of Cincinnati with a certificate in Museum Studies. She also served as an assistant in the Education and Exhibition departments at museums including Cleveland Museum of Art, Cleveland Museum of Natural History, and Cincinnati Museum Center.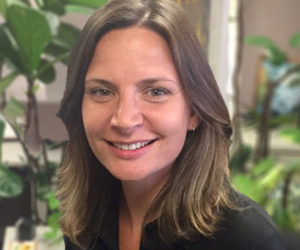 Allison Tratner
Allison Tratner (Allison.Tratner@sos.nj.gov) has been the Director of Communications for the New Jersey State Council on the Arts since 2008, a role responsible for supporting the Council's interests in strategic communications, planning and partnerships. Since 1966, the State Arts Council's volunteer members and professional staff have worked to encourage and give financial support to New Jersey artists and arts organizations, and to strengthen New Jersey communities through the arts. As the largest funder of the arts in New Jersey, this year the Council awarded $16 million in competitive grants, reaching over 700 arts organizations, projects and artists, with nearly half in support of performing arts organizations and activities. Strategic cross-sector partnerships help extend the Council's reach to traditionally underserved populations and in key areas such as education, healthcare, community revitalization and economic development. The Council is a founding member of the New Jersey Cultural Alliance for response (NJCAR), the first-in-the-nation alliance of its kind to include the arts, created to empower cultural communities to preserve assets and sustain operations before, during and after a disaster.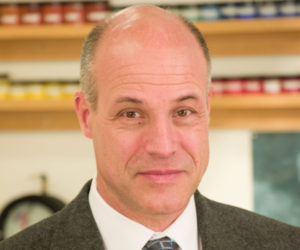 Colin Turner
Colin Turner (cturner@preserveart.org) has been the Executive Director of the Midwest Art Conservation Center (MACC) since2002. He is a Professional Associate of The American Institute for Conservation of Historic & Artistic Works, a member of the Minnesota Council of Nonprofits and the Twin Cities Nonprofit Financial Group, Chair of the National Association of Regional Conservation Centers, a member of the Regional Alliance for Preservation and serves on the Heritage Emergency National Task Force.