September 11, 2018: Here are some additional links and tips for preparing for Hurricane Florence:
- For tips on what to do before, during, and after a hurricane, go to https://www.ready.gov/hurricanes.
- Download FEMA fact sheets "After the Flood: Advice for Salvaging Damaged Family Treasures" and "Salvaging Water-Damaged Family Valuables and Heirlooms," available at https://www.fema.gov/media-library/assets/documents/113297.
- Familiarize yourself with the disaster declaration process in case one is declared for your state, https://www.fema.gov/disaster-declaration-process.
- Track the storm via the National Hurricane Center, https://www.nhc.noaa.gov/.
- Monitor information via GEMA, http://www.gema.ga.gov/.
September 10, 2018 - From our colleagues at ArtsReady:
ArtsReady Alert
Hurricane Florence is approaching the US East Coast, and will likely have landfall Thursday or Friday. Residents of North Carolina, South Carolina, and Virginia should anticipate impact and prepare accordingly. If you have an ArtsReady/readiness plan, we hope that triggering it into action provides you with the ability to prepare for the storm. If not, we encourage you to take a few basic steps to prepare your office/venue/studio for the potential impact before departing for your personal preparation - unless you are under an evacuation order, in which case you should follow the instructions of local/state officials immediately.
If you aren't in the hurricane's path, please use this time to take a look at your own readiness planning in the event of a future emergency. Visit ArtsReady to start or build upon your readiness plan; sign up for free webinars on a variety of readiness and disaster planning offered through the Performing Arts Readiness project; and sign up to get regular information on grants, trainings and programs to improve your organization's readiness and resiliency (much of this project's content is relevant to arts organizations and artists of all disciplines).
Be Prepared! Please use and share the following resources to ensure you are ready:
HENFT Hurricane Preparedness Tips for Cultural Institutions
Cerf+'s Resources for Artists:
Hurricane - Studio Readiness
Flood - Studio Readiness
Studio Evacuation
A few additional tips for arts organizations:
Assign a readiness/emergency leader for your organization through whom all communications and information should be relayed. Decide who makes the decision about suspending operations/events, and how those decisions are communicated.
Ensure you can carry out banking activity remotely, and that staff can work remotely if your offices/facility are inaccessible.
If practical, de-install exhibits that may be threatened by weather or water and remove to a safer location.
Secure outdoor sculptures, furniture, bike racks, signage, etc. – anything that can become a projectile in strong winds.
Move costumes, scenery, instruments, valuable equipment and collections that are in areas vulnerable to flooding (i.e., the floor, the basement) or susceptible to rain (near windows or under roofs) out of harm's way.
Emergency Management Offices:
General Weather Event Resources:
If your facility is impacted, there are a number of resources to assist you:
https://www.artsready.org/home/public_article/887
And more resources are listed at https://www.lyrasis.org/LYRASIS%20Digital/Pages/Preservation%20Services/Disaster%20Resources/Response-and-Recovery.aspx
It's important for ArtsReady and our colleagues who help the arts community with readiness, response and recovery to know about the impact of such events on artists and arts organizations. Please be in touch with us when it is safe to do so to share your situation. - Team ArtsReady
LYRASIS
LYRASIS is a non-profit membership organization that supports enduring access to shared academic, scientific and cultural heritage through leadership in open technologies, content services, digital solutions and collaboration with archives, libraries, museums and knowledge communities worldwide. Learn more at lyrasis.org.

The Andrew W. Mellon Foundation
Founded in 1969, the Andrew W. Mellon Foundation endeavors to strengthen, promote, and, where necessary, defend the contributions of the humanities and the arts to human flourishing and to the well-being of diverse and democratic societies by supporting exemplary institutions of higher education and culture as they renew and provide access to an invaluable heritage of ambitious, path-breaking work. Additional information is available at mellon.org.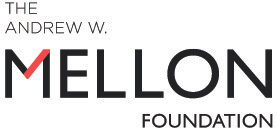 ArtsReady at South Arts
ArtsReady, an online emergency preparedness service by and for arts/cultural nonprofits, provides arts organizations with customized business continuity plans for post-crisis sustainability. ArtsReady is a national initiative of South Arts. South Arts, one of the nation's six regional arts organizations, strengthens the South through advancing excellence in the arts, connecting the arts to key state and national policies and nurturing a vibrant quality of life. South Arts works in partnership with the state arts agencies of Alabama, Florida, Georgia, Kentucky, Louisiana, Mississippi, North Carolina, South Carolina, and Tennessee.  The ArtsReady Library and online planning tool are at www.artsready.org.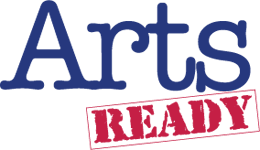 Conservation Center for Art & Historic Artifacts
The Conservation Center for Art & Historic Artifacts (CCAHA) is a nonprofit conservation facility specializing in the treatment of works on paper, photographs, and books through conservation and state-of-the-art digital imaging services. Founded in 1977, CCAHA serves nonprofit cultural institutions, private individuals, and other collecting organizations.  To learn more, please visit www.ccaha.org.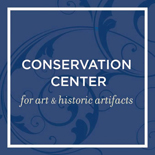 Midwest Art Conservation Center
The Midwest Art Conservation Center is a non-profit regional center for the preservation and conservation of art and artifacts, providing treatment, education, and training for museums, historical societies, libraries, other cultural institutions, artists, and the public.  To learn more, visit www.preserveart.org.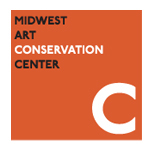 National Performance Network
The National Performance Network, including the Visual Artists Network (NPN/VAN), is a group of diverse cultural organizers and artists, working to create meaningful partnerships and to provide leadership that enables the practice and public experience of the arts in the United States.  For additional information, visit www.npnweb.org.

National Coalition for Arts' Preparedness and Emergency Response
The Coalition is a voluntary network of government agencies, private organizations and individuals dedicated to building and sustaining an organized safety net of services, tools and information for those involved in the arts and culture sector – artists, arts/culture organizations and arts businesses – before, during, and after disasters and emergencies. The Coalition also collaborates with other sectors at national, regional, and local levels to strengthen recovery efforts in the larger community. Learn more here.
New Jersey State Council on the Arts
The New Jersey State Council on the Arts, created in 1966, is a division of the NJ Department of State. The Council was established to encourage and foster public interest in the arts; enlarge public and private resources devoted to the arts; promote freedom of expression in the arts; and facilitate the inclusion of art in every public building in New Jersey. The Council receives direct appropriations from the State of New Jersey through a dedicated, renewable Hotel/Motel Occupancy fee, as well as competitive grants from the National Endowment for the Arts. To learn more about the Council, please visit www.artscouncil.nj.gov.
Northeast Document Conservation Center
Founded in 1973, the nonprofit Northeast Document Conservation Center serves museums, libraries, archives, and individuals nationwide. NEDCC provides conservation treatment for book and paper collections as well as digital imaging, audio preservation, assessments, consultations, training, and disaster assistance. To learn more, visit www.nedcc.org.

Performing Arts Alliance
The Performing Arts Alliance is the national policy advocate, leadership forum, and learning network for America's nonprofit performing arts organizations, artists, and allies. Through legislative and grassroots action, PAA advocates for national policies that recognize, enhance, and foster the contributions the performing arts make to America. Coalition members work together towards a vision of a nation where the diverse ecology of the performing arts is deeply-valued and supported, adequately and equitably resourced, and where participation is accessible to all.  For more information, please visit:  www.ThePerformingArtsAlliance.org.

Western States and Territories Preservation Assistance Service
WESTPAS is an NEH-funded preservation information, education, and training program designed to extend the access lives of heritage collections, including performing arts libraries and archives, throughout the 14 U.S. Western and Pacific states and territories. WESTPAS also supports collaborative disaster planning and assistance.  More information is available at www.westpas.org.