The Performing Arts Readiness project was formed in the recognition that performing arts organizations are especially vulnerable to disasters and emergencies which can halt performances, sometimes indefinitely, and can put an organization out of business overnight. The project includes:
- Outreach and community engagement efforts to raise awareness of the value, increase the priority for, and improve understanding of the importance of planning for emergencies among all stakeholders in the performing arts.
- Information resources, models and best practices, online and in-person training, and conference programming specific to the contexts of performing arts organizations to address the need for expanded emergency preparedness knowledge and expertise in the field.
- An online resource to build customized preparedness plans to suit the needs and capacities of a diverse range of organizational sizes and situations.
- "Circuit Rider" mentoring programs to provide local community-based training, consulting, and expertise in selected cities and states. Mentoring supports the development of individual institutional emergency plans and area-wide networks and partnerships.
- Grants to provide the resources to build or enhance cooperative emergency networks in cities, states, and regions, and to support the creation of continuity of operations and emergency preparedness plans for individual institutions.
This project was launched in January of 2017 through a generous grant from the Mellon Foundation. The Project Partners bring together knowledge of the performing arts field and expertise in emergency preparedness from both the performing arts and cultural heritage communities. Project Partners include: ArtsReady at South Arts, Conservation Center for Art & Historic Artifacts, International Association of Blacks in Dance, LYRASIS, Midwest Art Conservation Center, National Coalition for Arts' Preparedness and Emergency Response, National Performance Network, New Jersey State Council on the Arts, Northeast Document Conservation Center, and the Western Arts Alliance.
This implementation project is designed to test ideas and models resulting from a 2016 planning grant, which assessed issues and needs among performing arts organizations regarding emergency plan development. A White Paper describing activities and findings of the planning grant may be found here.
Tom Clareson, the Project Director of Performing Arts Readiness gave the presentation "Open Arms: Expanding the Cultural Emergency Preparedness Community" at the Library of Congress' Preservation Week on April 25, 2017 where he described the development of the project. A video of his presentation may be found here.
Lyrasis
Lyrasis is a non-profit membership organization that supports enduring access to shared academic, scientific and cultural heritage through leadership in open technologies, content services, digital solutions and collaboration with archives, libraries, museums and knowledge communities worldwide. Learn more at lyrasis.org.
The Mellon Foundation
Founded in 1969, the Mellon Foundation endeavors to strengthen, promote, and, where necessary, defend the contributions of the humanities and the arts to human flourishing and to the well-being of diverse and democratic societies by supporting exemplary institutions of higher education and culture as they renew and provide access to an invaluable heritage of ambitious, path-breaking work. Additional information is available at mellon.org.
South Arts
South Arts is one of the nation's six regional arts organizations and strengthens the South through advancing excellence in the arts, connecting the arts to key state and national policies and nurturing a vibrant quality of life. South Arts works in partnership with the state arts agencies of Alabama, Florida, Georgia, Kentucky, Louisiana, Mississippi, North Carolina, South Carolina, and Tennessee.  Learn more at southarts.org.
Conservation Center for Art & Historic Artifacts
The Conservation Center for Art & Historic Artifacts (CCAHA) is a nonprofit conservation facility specializing in the treatment of works on paper, photographs, and books through conservation and state-of-the-art digital imaging services. Founded in 1977, CCAHA serves nonprofit cultural institutions, private individuals, and other collecting organizations.  To learn more, please visit www.ccaha.org.
THE INTERNATIONAL ASSOCIATION OF BLACKS IN DANCE
THE INTERNATIONAL ASSOCIATION OF BLACKS IN DANCE (IABD) preserves and promotes dance by people of African ancestry or origin, and assists and increases opportunities for artists in advocacy, audience development, education, funding, networking, performance, philosophical dialogue, and touring. IABD has become the Mecca for Blacks in Dance such as administrators, artists, choreographers, dance companies, directors, educators, scholars, students, teachers, and those interested in artistry, black dance issues, and performance presentations. The Association provides a network, formal newsletters, choreographers directory, published papers and is the raison d'être for the annual international conference and festival. IABD also responds to and initiates dialogue around issues that impact the Black Dance Community as well as the Dance community at large. The Association has developed national prominence and allowed the Black Dance Community to come together on issues important to them. www.iabdassociation.org
ICA – Art Conservation
ICA – Art Conservation (ICA) was the nation's first non-profit regional art conservation center. The organization was founded in 1952 by the directors of six major Midwestern museums to provide professional, high quality, and cost-effective art conservation services. It was the model used by the National Endowment for the Arts, when it began dispersing start-up funding to create a network of similar centers across the United States in 1971. ICA is the lead partner for NEOAFR (Northeast Ohio Alliance for Response) an organization of individuals from non-profit cultural institutions and allied professionals that provides planned events and opportunities for education and outreach. It also shares information to its members and the community in support of disaster preparedness. ICA remains dedicated to "art and cultural heritage preservation, conservation, and education" for the benefit of all the citizens of Ohio and the lower Midwest. To learn more, please visit http://www.ica-artconservation.org/.
Midwest Art Conservation Center
The Midwest Art Conservation Center is a non-profit regional center for the preservation and conservation of art and artifacts, providing treatment, education, and training for museums, historical societies, libraries, other cultural institutions, artists, and the public.  To learn more, visit www.preserveart.org.
National Performance Network
The National Performance Network, including the Visual Artists Network (NPN/VAN), is a group of diverse cultural organizers and artists, working to create meaningful partnerships and to provide leadership that enables the practice and public experience of the arts in the United States.  For additional information, visit www.npnweb.org.
National Coalition for Arts' Preparedness and Emergency Response
The Coalition is a voluntary network of government agencies, private organizations and individuals dedicated to building and sustaining an organized safety net of services, tools and information for those involved in the arts and culture sector – artists, arts/culture organizations and arts businesses – before, during, and after disasters and emergencies. The Coalition also collaborates with other sectors at national, regional, and local levels to strengthen recovery efforts in the larger community. Learn more here.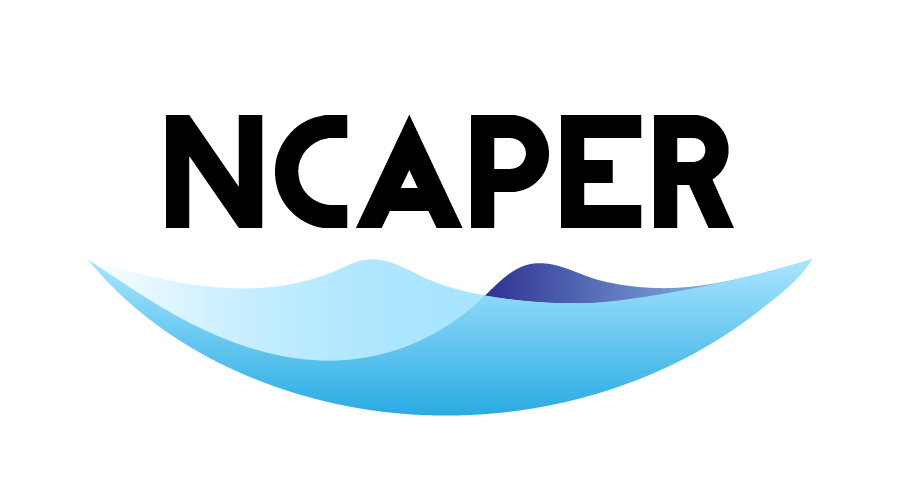 New Jersey State Council on the Arts
The New Jersey State Council on the Arts, created in 1966, is a division of the NJ Department of State. The Council was established to encourage and foster public interest in the arts; enlarge public and private resources devoted to the arts; promote freedom of expression in the arts; and facilitate the inclusion of art in every public building in New Jersey. The Council receives direct appropriations from the State of New Jersey through a dedicated, renewable Hotel/Motel Occupancy fee, as well as competitive grants from the National Endowment for the Arts. To learn more about the Council, please visit www.artscouncil.nj.gov.
Northeast Document Conservation Center
Founded in 1973, the nonprofit Northeast Document Conservation Center serves museums, libraries, archives, and individuals nationwide. NEDCC provides conservation treatment for book and paper collections as well as digital imaging, audio preservation, assessments, consultations, training, and disaster assistance. To learn more, visit www.nedcc.org.
Performing Arts Alliance
The Performing Arts Alliance (PAA) is uniquely able to achieve its mission and vision on behalf of the nonprofit performing arts sector by coordinating federal advocacy efforts and aligning interests among organizations, artists, and allies in the nonprofit performing arts sector to create a more powerful, unified voice before Congress, the White House, and federal agencies; by operating as a learning organization where our Board members, staffs, and member networks are engaged in sharing and building knowledge for an informed performing arts field; by exploring how the values of diversity, equity, and inclusion affect the work of PAA members and the field; the policies for which we advocate; the leadership learning agenda through which our directors share and build knowledge; and PAA's operations and activities. https://www.theperformingartsalliance.org/
Western Arts Alliance
Western Arts Alliance (WAA) is a membership association of touring and performing arts professionals engaged in promoting and presenting performing arts throughout the western states and provinces. Serving members since 1967, WAA's annual booking conference and its year-round programs are essential for artists, artist managers, presenters, and other performing arts professionals in the west. More than 680 artists, managers, presenters, arts service organizations, and state arts agencies know WAA as a trusted and vital resource. https://www.westarts.org/