The Dance Institute of Washington (DIW) is known for its uplifting stories of success and triumph, whether it be a student getting a standing ovation for an impressive solo in a ballet concert, a graduate going on to dance with a company or on Broadway, or a teacher winning an award for their positive impact on the lives of youth. It is a nonprofit's duty to strategically communicate the good news, its mission work, and why the cause is worthy of support.
However, when the unexpected happens or when an emergency or tragedy hits, how does one communicate that to its base and the public? Even before that, what do you do? Is there a plan in place? Then how do you communicate what has happened and what you are doing now to calm and relieve stakeholders who rely on your nonprofit for services?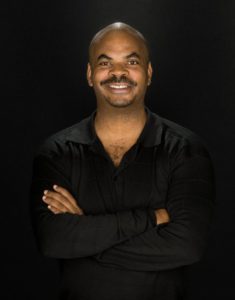 The Dance Institute of Washington's experience with one such challenging event can help provide some answers to these questions.
In 2016 DIW suffered the tragic loss of its passionate, visionary founder Fabian Barnes, a man with a huge personality, a great laugh, and an artist who was a mentor to hundreds of bright young dancers. Mr. Barnes was both Artistic and Executive Director.
Losing his leadership due to his unexpected passing presented real organizational challenges for which DIW was largely unprepared. The situation required communication strategy, the stepping up of board and staff to fill the void, the identification of new leadership, stabilization, memorial planning, and organizational transformation.
The goal was to honor and sustain Fabian's legacy while carrying DIW forward with renewed commitment and a vision for the future.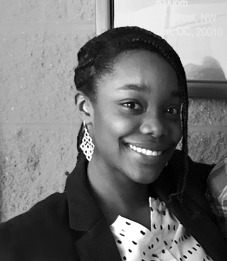 DIW was fortunate to have a caring and highly qualified School Director, Kahina Haynes, whose leadership instincts kicked in to help the organization, students, and community cope with the tragedy while making sure that all the various levels of the day-to-day operations could progress with the quality expected of DIW.
Ms. Haynes went into the studios and provided students and teachers the nurturing support, space to grieve, and reassurance that DIW would keep going in memory of Fabian Barnes. She worked with Development Manager Jared Fischer and Finance Manager Mohammad Islam to make sure that grant deadlines and meetings and financial obligations were being met during this period.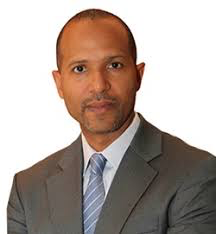 The Board of Directors, under chair Marcellous Frye recognized Ms. Haynes' leadership skills quickly and had the good faith to make a great decision. The board unanimously voted to promote Kahina Haynes to the role of Interim Executive Director. This was a smart move. A graduate of Princeton and Oxford, with experience in both dance education and performance, as well as evidence-based community programming and evaluation, Ms. Haynes knew many of the vital ingredients that would allow DIW to thrive.
Supported by the board and a strong management team and staff, all deeply motivated by a common desire to remember Mr. Barnes powerfully through action and service, Ms. Haynes and DIW hit the ground running, picking up the pieces, and working to recover from the shock of the tragedy.
DIW hosted therapeutic grieving and healing at its studios, hearing from students, teachers, and longtime fans of the Institute. The board and Ms. Haynes transformed a generous UPSTART capacity building grant from the DC Commission on the Arts and Humanities from an audience development project into a full-service organizational stabilization and transformation project.
The organization effectively communicated the loss through strategic outreach to the Washington Post and other news media as well as a series of email blasts and social media letting the community know what had happened and about the planned memorial performance that ultimately drew a huge crowd of mourners and supporters to the Howard Theatre.
The DIW team never gave up, and although there was not a plan in place for overcoming tragedy, the organization was lucky to have the strength of a core crew that could rise to the occasion and develop a plan on the spot. However, organizations cannot always expect to have the answers for every potential life-altering circumstance. This was a wakeup call, and now DIW is a firm advocate for the value and benefits of emergency preparedness planning.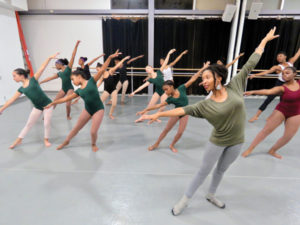 This year DIW was blessed to receive a generous capacity building grant from the Performing Arts Readiness project to work with consultant Carol Foster of the International Association of Blacks in Dance to develop a comprehensive emergency preparedness plan and to execute some board and staff training on the plan.
"The Performing Arts Readiness project helps performing arts organizations nationwide learn how to protect their assets, sustain operations, and be prepared for emergencies. Having a succession plan in place to ensure strong continuing leadership is one of the most important ways by which you can sustain your operations," explains Tom Clareson, Project Director of Performing Arts Readiness at LYRASIS.
From earthquakes to fires to floods, from an active shooter situation to the threat of terrorism, emergencies abound, and nonprofit arts organizations are not immune to the potential risks. Patrons could get sick or injured, an organization could lose a staff member, or an evacuation may be necessary at a moment's notice. There needs to be a comprehensive plan in place.
By preparing for the risks and challenges of the unexpected, an organization like DIW is able to have the reassurance and peace of mind that it can continue to do what it does best before, during, and after a disruption of its activity. Preparedness is a lifesaver and is worth the investment of time and energy.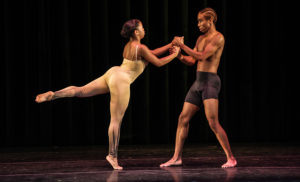 DIW will continue to develop talent and broaden horizons one child at a time.
DIW develops bright young dancers of all backgrounds through quality ballet and diverse dance training coupled academic support, life skills, mentoring, job readiness, and performances. DIW is one of DC's largest African American arts organizations and a cultural resource for the entire community. DIW owns and operates its own state-of the-art dance facility in Columbia Heights. 1,000+ youth are served per year at its studios and 95% of graduates enter college/careers.
DIW is a community asset DC cannot afford to lose. Therefore, the organization and partners like the Performing Arts Readiness project wisely invest in its emergency preparedness and sustainability.
To learn more about the Dance Institute of Washington visit: www.danceinstituteofwashington.org
Jared Fischer, Development Manager at the Dance Institute of Washington can be contacted at: [email protected]
(Photographs courtesy of the Dance Institute of Washington.)