Regional Dance America ("RDA") is a nonprofit organization composed of pre-professional dance companies throughout the United States. Its mission is to elevate the future of dance in America – giving dancers new experiences and their directors new perspectives. Every year, RDA provides educational, performance, scholarship, and recruitment opportunities for aspiring dance students as well as networking and professional development opportunities for dance company directors, faculty members, and choreographers. Its primary method of delivering such services is through annual spring Regional Festivals and summer National Choreography Intensive.
Regional Dance America's (RDA) annual spring Regional Festivals and summer National Choreography Intensive faced a tremendous challenge as the COVID-19 pandemic surfaced in 2020. These events are its primary method of providing educational, performance, scholarship, and recruitment opportunities for aspiring dance students as well as networking and professional development opportunities for dance company directors, faculty members, and choreographers. In response to the crisis, RDA created a framework to host a large dance event fully virtually or in a hybrid format of on-site and virtual options for participants.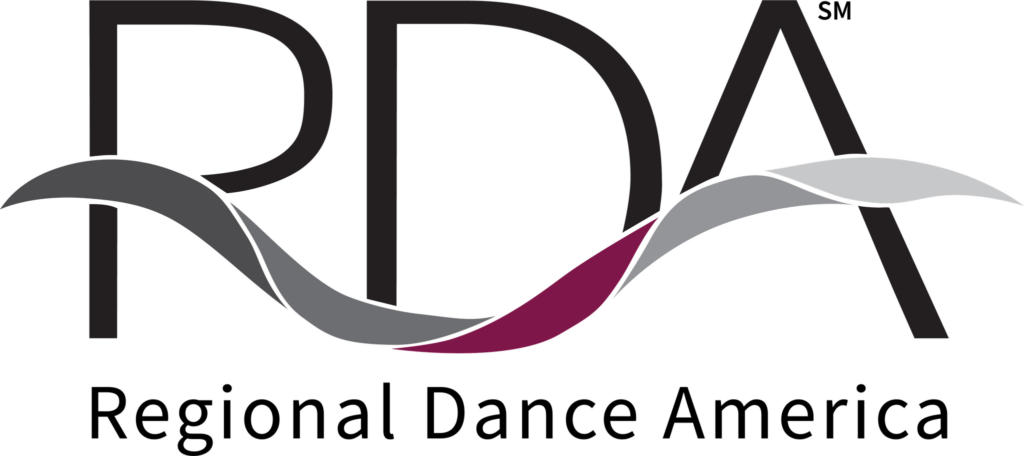 RDA's top priority is the health and well-being of its staff, faculty, and dancers at all times. So as the COVID-19 pandemic surfaced in 2020, RDA quickly realized its spring horizon would change from having large on-site events to being completely barren. And its summer would likely look the same. As a heavily event-based organization, RDA faced a tremendous challenge. And it was largely unprepared. At least at first.
When the unexpected happens, how do you pivot? How do you continue to provide benefits to your constituents when your primary programs cannot occur in their traditional fashion? How do you communicate to all various stakeholders what your situation is and how you plan to overcome it? What plan can you put in place to be more resilient in times of upheaval?
Regional Dance America's experience with the COVID-19 pandemic can help to illustrate some answers to these questions.
The annual RDA Regional Festivals have remained a cornerstone of RDA's mission since the late Dorothy Alexander catalyzed the regional dance movement in 1956. In a typical year, over 1500 dancers from 60 regional companies, 300 parents, 100 artistic directors and staff members, and nearly 100 faculty members and musicians attend the annual RDA Regional Festivals. These Festivals are the highlight of every dancer's spring season – participating in dance classes, workshops, seminars, networking events, auditions, performances, and social events with hundreds of peers who share the same passion for their artform.
With the onset of the COVID-19 pandemic, three RDA Regional Festivals were cancelled. Losing these key events presented challenges for which RDA was largely unprepared. RDA set out to pivot key programs into new online formats to continue to deliver opportunities to its members from the safety of their home dancing spaces. The situation required out-of-the-box thinking, technological savviness, tremendous staff and volunteer efforts, identification of new task leaders, and overall organizational transformation.
RDA's Southwest Region had to cancel its Regional Festival just days before it was set to kick off. Very simply, there was not a full scale back-up plan to pivot this on-site event into a new format. Instead RDA began by asking a few key questions to its Board of Directors:
What is our objective given the circumstances surrounding the pandemic?
What key programs that traditionally take place on-site at the Festivals can pivot into a new socially distant and safe format?
What will this format be?
How do we communicate these changes with our member companies, their dancers, and all of the stakeholders who have donated, sponsored, or otherwise offered support for RDA and our programs this year?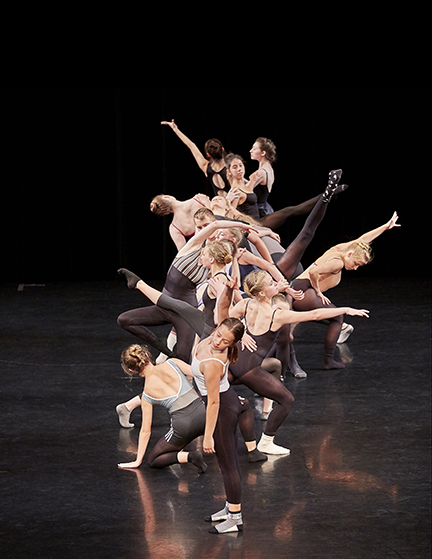 At the onset of the pandemic, as small businesses (including RDA member companies' dance studios) closed their doors, answering the first question was very apparent: the objective was to leave no dancer behind and continue to provide goals for the dancers to reach for during this challenging time. Next RDA took a look at the offerings it traditionally provides on-site and divided these offerings into categories based on how feasible it would be to pivot the format to take place during the pandemic. For example, having a large social gathering of dancers – not possible. Holding master classes taught by distinguished faculty members – possible, albeit in a different format. Even though the spring would not feel the same as in RDA's past, identifying the key offerings that could persist through the pandemic provided clarity and direction for the organization.
Once RDA identified the typically-on-site-offerings that could be converted into a socially distant and safe format, it brainstormed what this format would be. RDA was fortunate to have the leadership of its technologically savvy and ambitious CEO Erika Davis leading these conversations while upholding the day-to-day operations of RDA. Ms. Davis assembled a team of Board Members, colleagues, and volunteers (many of whom are alumni of RDA) to offer advice and assist in the planning process. The format decided upon by the group was fully virtual and entirely digital. Here is an example:
Each year, professional training programs, colleges, and universities donate scholarship and recruitment opportunities that are awarded to deserving candidates at RDA Festivals. In March of 2020 RDA had made it roughly halfway through this annual process. It decided to pause these efforts entirely and reach out to each scholarship donor and recruiter to explain the status of the cancelled Regional Festivals, describe the new online objective, ask for an updated status of the program for which they offered the scholarship or recruitment opportunity, and if they would be willing to view dancer video reels instead of live on-site auditions. This initial communication proved most beneficial. Professional training programs, colleges, and universities that originally planned to participate with RDA were eager to partake in the virtual program. RDA learned that connection is key and finding a way to meaningfully create that for the organization in times of crisis will sustain your stakeholders' commitment and faith in your organization.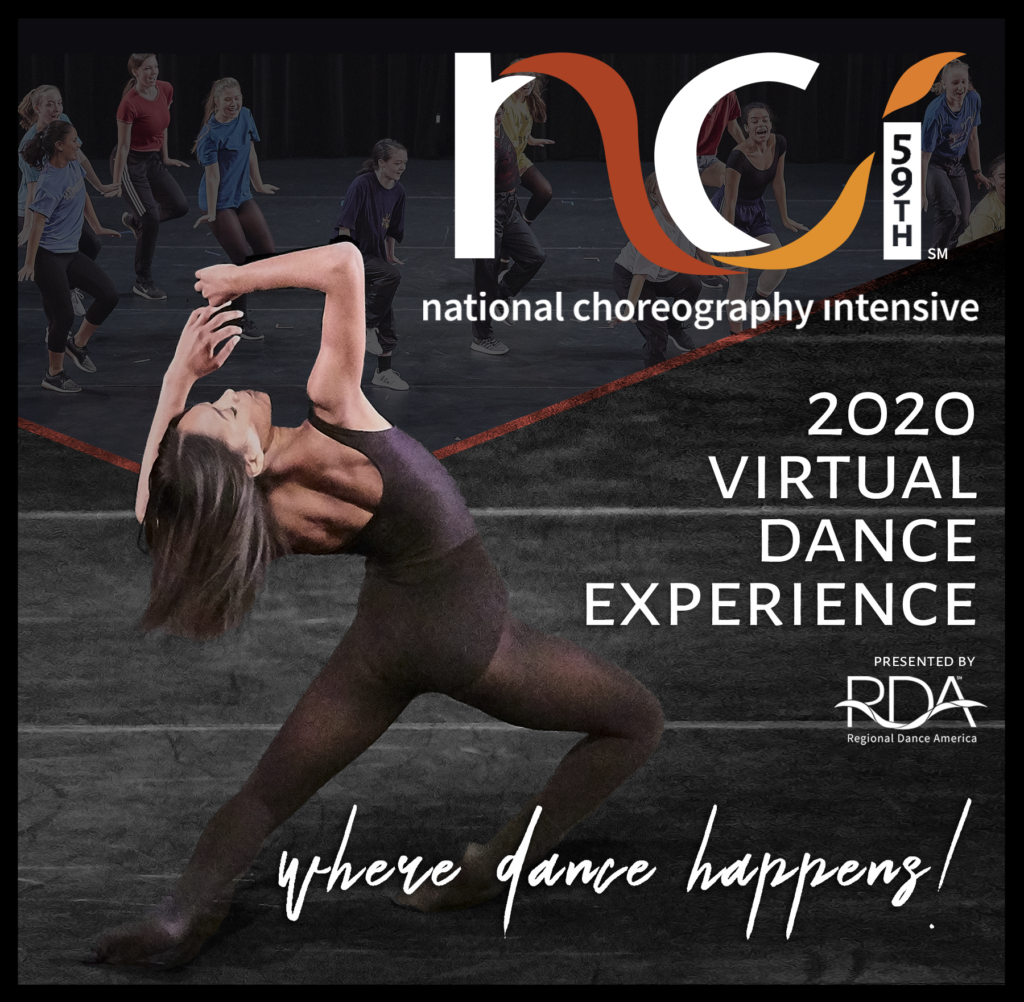 With their commitment, RDA then communicated the updated offerings to its dancers and provided guidance on how to put together their video audition reels. Instead of viewing the dancers on-site at RDA Regional Festivals, the dancers recorded themselves dancing in their at-home dancing spaces; and scholarship donors and recruiters viewed such videos virtually from the safety of their individual locations. The results were astounding. RDA awarded over $2 million dollars in program scholarships and recruitment offers! Dancers were matched with training programs all over the country with offers for 2020, 2021, and year-round college programs through the online process. During this incredibly unsettling time, the pivot of RDA's scholarship and recruitment process to an online format was a success.
At this point the US was moving into month two of the global pandemic. RDA had brought sponsor events online. It had created online sponsorship recognition brochures instead of printed publications. It had offered live virtual master classes to its dancers and the public on Instagram live. Now, RDA was assessing the fate of its on-site National Choreography Intensive ("NCI") that was set to commence in July. For 58 prior years, the NCI had provided dancers, emerging choreographers, and seasoned choreographers the unparalleled opportunity to work, study, and create under the guidance of nationally recognized professionals in the fields of dance and music . . . on-site. Similar to the Regional Festivals, RDA did not have a full scale back-up plan to pivot this on-site event into a new format. But what it did have was time. Three months to be exact. RDA began planning right away. Steps included:
Gathering the right team members to make critical decisions about technological capabilities, challenges, and ways to ensure the participants' safety and overall experience;
Contacting chief faculty members right away, alerting them of the potential change in format to virtual, explaining how such a format would work, and getting their recommendations, support, and approval;
Choosing the digital platforms to use for the dance classes and choreography rehearsals;
Adapting participation guidelines and protocols from on-site to virtual platforms; and
Choosing the best adjusted schedule, class offerings, and tuition prices for such a digital intensive.
Once RDA began taking each of the above steps, it quickly gained confidence that the entire program could be brought online. That same week, the NCI venue cancelled all on-site summer programs due to the pandemic. In a matter of days, RDA's only remaining next steps were to create the marketing materials for the now-fully-virtual program and communicate the program changes with dancers and choreographers who had been previously accepted to and planned on participating in the on-site program. All information went live online the following week. Seeing the benefits that its 59th annual, first ever fully-virtual NCI would provide, RDA decided to add on new classes to equip participants with innovative technological skills to help them succeed in the COVID-19 time and beyond. The intensive was a tremendous success!
The RDA team persisted through all of the obstacles 2020 presented. RDA was fortunate to assemble a team that could develop new plans on the spot and anticipate and plan for the issues that could arise with pivoting on-site programs into the digital, virtual realm. This truly portrayed the value of emergency preparedness planning for the organization, and RDA plans to develop further preparedness plans for the future.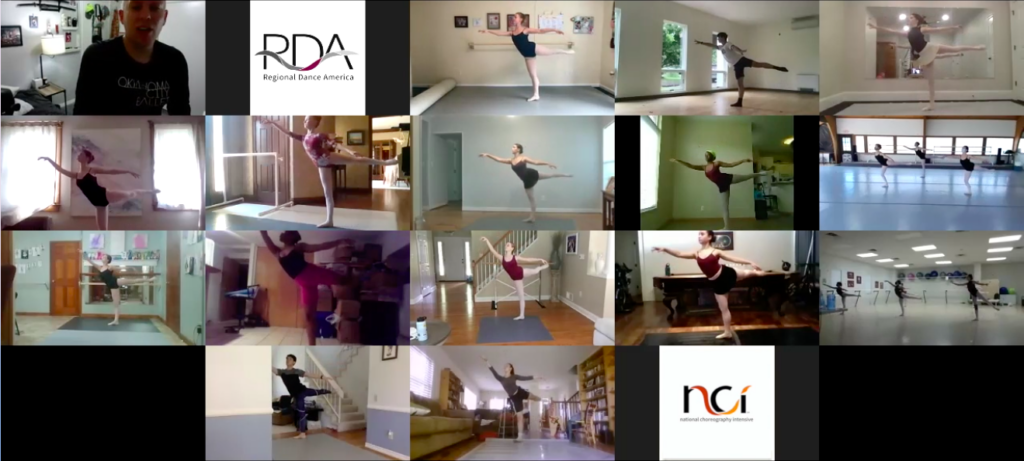 RDA learned many valuable lessons during the 2020 COVID-19 pandemic. Here are a few things to think about:
When an emergency, crisis, pandemic, etc. inhibits your ability to perform your programs or events as planned, assemble a team of individuals who can creatively think outside of the box to discover new possibilities and ways to pivot your entire events, or certain portions of them, into new formats.
Decide on your objective in times of crisis. What is possible?
Relinquish the idea that "we've always done it this way." Give yourself and your team the complete freedom to reimagine your event or program.
Ideally, do not wait until it is too late to pivot an event to a new format. Create a back-up plan (or two) so you build your organization's readiness to stand up to unplanned crises.
Communicate to all stakeholders who are depending on your organization to deliver on its mission. Be honest; admit that the new format may not feel the same, but you have done your due diligence to plan an event or program that delivers on your goal, benefits participants, and furthers your nonprofit's mission.
Learn from your decisions to pivot your programs or events. Should the new format you choose become this program or event's future? Are there portions of what you have created in this new format that should persist into the future? Request information via a program review from your faculty, staff, and participants to continue to understand and develop new initiatives and improve your offerings.
The pilot of the RDA Online Scholarship & Recruitment Process was so successful that RDA reworked its future (non-pandemic) plans to include this digital component. And with the successful hosting of the virtual NCI, RDA now has the framework to host a large dance event fully virtually or in a hybrid format of on-site and virtual options for participants. Both RDA's Regional Festival events and NCI may utilize this framework in the future. From these experiences, RDA is more resilient to the path that lies ahead.
Erika Davis, CEO of Regional Dance America, can be reached at [email protected].